Posts for tag: Dental Implant
By James Hutson, DDS, PC
October 25, 2019
When you hear the word "surgery," your first thought might be of a high-charged operating room with a surgeon operating intently as a nurse mops sweat from their brow. While there are high-stakes surgeries, most aren't quite that dramatic.
Dental implant surgery falls into the latter category. It does qualify as a surgical procedure because we make incisions and tissue alterations for the implant. But it's no more rigorous than a surgical tooth extraction.
Still, if you're new to implant surgery, it's natural to feel some apprehension about it. To calm any nervousness, here's a rundown of what to expect before, during and after the procedure.
Pre-Planning. Implant surgery is usually a routine affair because of meticulous planning beforehand. Often, we map out the implant site using CT scanners or other high-level imaging, identifying obstacles like nerves, blood vessels and sinus cavities, verifying there's enough bone present to support an implant. With this information we can create a surgical plan or guide for placement in the mouth to accurately situate the implant.
Site Prep. On the day of the surgery we'll first administer local anesthesia to numb the entire work area to pain. We'll start with a few small gum incisions to expose the bone. Then using the surgical plan or guide, we'll create a small channel for the implant with a drilling sequence that successively enlarges it until we achieve the best fit for the implant.
Implant Placement. Once we've completed drilling the channel, we'll remove the implant from its sterile packaging and install it in the channel. After we've made any necessary adjustments and verified proper placement with x-rays, we'll suture the gum tissue back into place.
After the Surgery. You might experience mild to moderate discomfort afterward that's usually manageable with over-the-counter pain relievers like ibuprofen or acetaminophen. We can, if necessary, prescribe medication if you require something stronger. We may also prescribe an anti-bacterial mouth rinse for a short time to reduce the risk of infection.
After the implant has integrated with the bone which usually takes about 8-12 weeks, we'll install your life-like crown or restoration. Your new smile and improved dental function will be well worth the process.
If you would like more information on the process for obtaining dental implants, please contact us or schedule an appointment for a consultation. You can also learn more about this topic by reading the Dear Doctor magazine article "Dental Implant Surgery."
By James Hutson, DDS, PC
October 05, 2019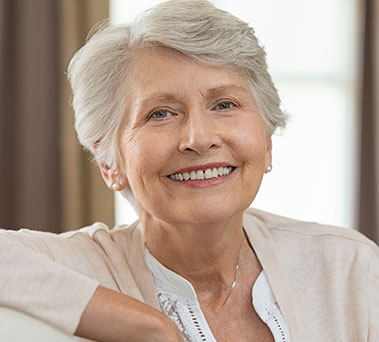 Dental implants are all the rage—and for good reason: They're incredibly "tooth-like," both in appearance and function. They also have a stunningly high success rate: More than 95% of implants still function after ten years. This means out of thousands of implants installed each year, only a handful fail.
But although that's an amazingly low number, they're still failures for real people who've suffered a loss. If you're considering dental implants the chances of that being your experience are quite low. But it could still happen.
Here's a few things you can do to make sure your implants don't fail.
Stop smoking. Of the small percentage of implant failures, an inordinate number are smokers. A smoker's chances of implant failure are roughly double those of non-smokers. Smoking, and to some degree any tobacco use, can make your mouth an unhealthier place: Not only can it increase your dental disease risk, but it can interfere with the healing process after implant placement and increase the chances of early failure.
Manage your health. Diabetes and similar systemic conditions can interfere with the healing process too, which could impact your implant attachment to bone. Diabetics thus run a slight risk of implant failure—but actual failures mostly involve patients who don't have good control of their symptoms. If you're a diabetic, properly managing your condition will lower your risk of implant failure to nearly identical that of someone without diabetes.
Treat gum disease. Implants in themselves are immune to disease—but the underlying bone that supports them isn't. A gum disease infection could eventually weaken and diminish the implant-bone attachment. If this happens around an implant, its stability can be severely compromised. The best strategy is to prevent gum disease through daily, thorough brushing and flossing to remove disease-causing dental plaque. And if you see any symptoms like gum swelling, redness or bleeding, see your dentist as soon as possible.
Your implants could serve you well for decades. Just be sure you're doing the right things to ensure their longevity.
If you would like more information on dental implants, please contact us or schedule an appointment for a consultation. You can also learn more about this topic by reading the Dear Doctor magazine article "Dental Implants: A Tooth-Replacement Method That Rarely Fails."
By James Hutson, DDS, PC
March 21, 2019
Find out if you are the ideal candidate for this long-term tooth replacement option.
Are you dealing with tooth loss in Marietta, GA? If so, you may be wondering what our dentist Dr. James Hutson can do to help. While we
offer a full range of restorative dentistry option to meet your needs and goals, many people are turning to dental implants because they can replace missing teeth for many decades. What are dental implants and could they be right for you? Let's find out!
Here are some of the factors that our Marietta, GA, dentist will need to consider before determining whether or not you are a good candidate for this artificial tooth.
Adequate Jawbone
A dental implant is designed to take the place of your missing tooth roots, which requires us to place the implant into the jawbone during a minor surgery. Of course, one of the factors that will determine the success rate of your implant is the health and density of your jawbone. Bone loss is a complication of tooth loss. If you are dealing with significant bone loss, do not despair; bone grafting can be performed prior to rebuild the jawbone to support an implant
Good General Health
Along with maintaining good oral health it's important that you are also maintaining good overall health. After all, patients who have certain chronic conditions like diabetes or patients who smoke have a lower success rate when it comes to getting dental implants. If you have any preexisting health conditions it's important that you let us know during your consultation. If you smoke, it's highly recommended that you quit for good before getting implants.
Dedicated to Good Oral Health
It's also important that you are committed to keeping your teeth and gums healthy, especially once you get your dental implant. This means brushing and flossing every day, as well as visiting our dentist for six-month checkups. Also following smile-friendly habits is the best way to ensure that your implant lasts a long time.
Your Age
While adults of all ages can turn to dental implants to replace one or more missing teeth it's important to recognize that children and young teens are not ideal candidates for implants. This is because children's jawbones are still developing and placing an implant can stunt its growth. Therefore, ideal candidates will be old enough that their jawbones have fully matured.
Are you ready to sit down with our restorative dentist in Marietta, GA, to find out if implants are the right solution for restoring your smile? If so, call our office today to schedule your no-risk consultation.